Westmoreland County is located in southwestern Pennsylvania in the United States and is composed of approximately 1,033 square miles. In area, it is the eighth largest county in Pennsylvania.

Formed on February 26, 1773, Westmoreland County was much larger. Back then, Westmoreland County included its current area plus the current Fayette, Greene, and Washington counties and parts of the current Allegheny, Armstrong, Beaver, and Indiana counties. Westmoreland County was reduced to its current size in 1803.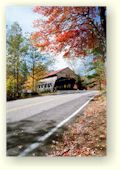 Named after Westmorland Shire in England, Westmoreland County was the first county formed in Pennsylvania west of the Allegheny Mountains. Its county seat was Hanna's Town which was located along Forbes Road, the primary gateway for settlers traveling west.
After Hanna's Town was burned by the Indians, the Westmoreland County seat was moved to Greensburg in 1797. At that time, the courthouse was a log cabin. In 1856, the log cabin was replaced by a brick building and the current courthouse was completed in January of 1908.
Westmoreland County currently has three commissioners who handle its governmental affairs. They are elected by the residents for a term of 4 years. These commissioners act as an agent of the state and are involved with justice administration, legal recordkeeping, some social welfare programs, regional planning and development, the community college, the county health programs, and much more.